About Cable-Master
Cable Master Electric Wire & Cable Co., Ltd.
Established in 1983, Cable-Master is a leading manufacturer of communication cable and cablings in Taiwan, we have been delivering high-value products and services for more than three decades.

Cable Master commits continuously developing highest-quality networking products and overall services to satisfying clients' need today and tomorrow. For accomplishing our commitments, Cable Master is always carrying out a rigorous, all-inclusive flow of quality control by well-trained staff and state-of-the-art equipment.
Complete Service
Investment in advanced measurement and test resources provides products quality assurance. With the experienced engineers, trained professionals, advanced network analyzer and cable tester, we provide a wide range of services to assist our customers throughout their entire process.

Furthermore, in order to offer better services to our customers, we are also investing in the field of networking accessories and offering our customers complete services of networking solution ever since 2000.

Manufacturing Techniques
As the demands on cable performance have increased, the higher and higher levels of precision and accuracy at every manufacturing stage are significant. To do so, our manufacturing process is highly controlled and monitored to produce the consistently high-performed cable to meet the system's demand today and tomorrow.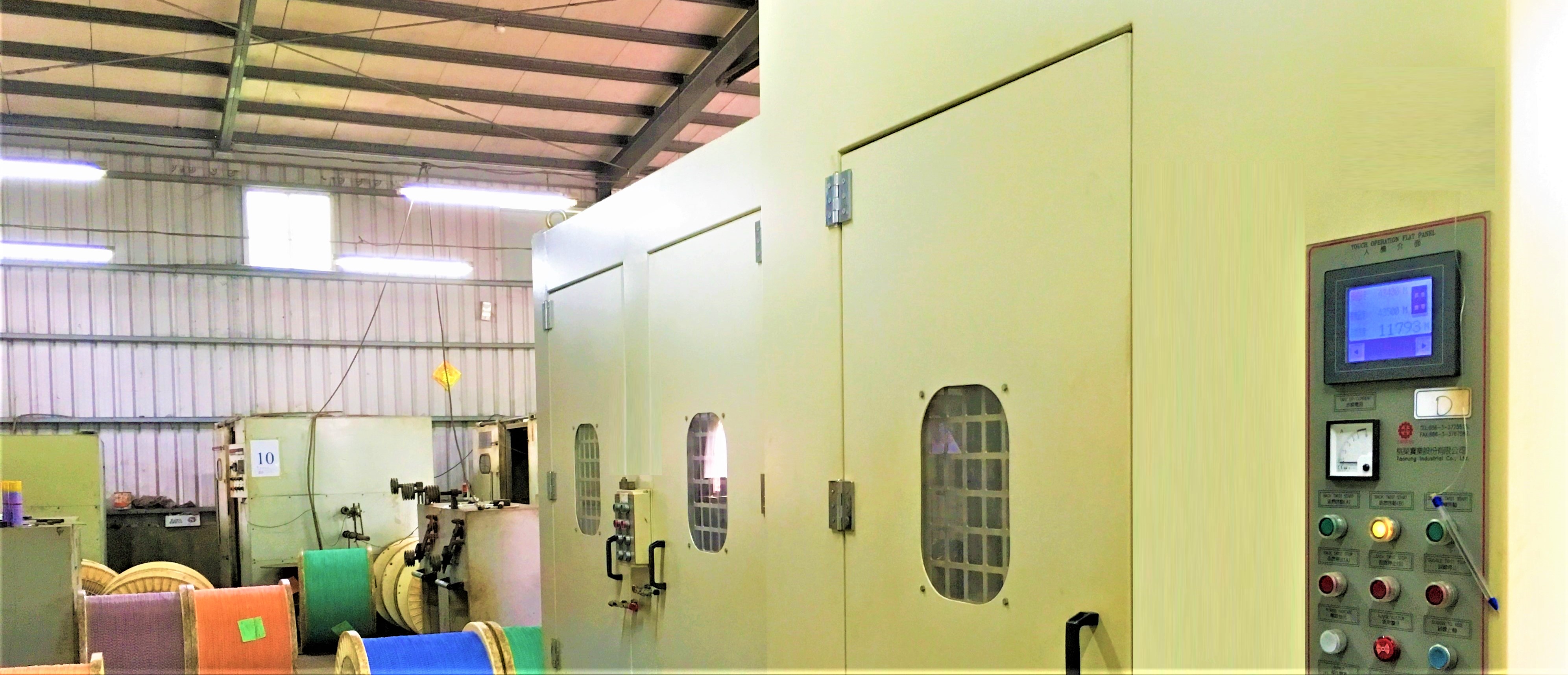 Commitment to the Future
Since its founding, cable master has continually set the model of innovative, quality and durable products. Our high standards of equipment, processes, workmanship, and quality are all subject to continuous development and improvement in our commitment to manufacturing excellence. We will continue emphasizing research and development to comply the requirements of standards and performances in the future.

Milestone
| Year | Achievement |
| --- | --- |
| 1983 | Celebrate the establishment of Cable Master Co., Ltd. |
| 1984 | Focus all firepower on manufacturing audio and telephone cable. |
| 1987 | Meet the strict standard issued from CHICONY and ACER, and begin providing keyboard cable and mouse cable. |
| 1991 | Face to the new challenge of developing Category 3 LAN cable. |
| 1992 | Become the first company providing easy-pulled box in Taiwan, and bring the revolution of LAN cable package in Taiwan. |
| 1993 | Turn into the first manufacturer supplying Category 5 cable in Taiwan. |
| 1994 | Obtain the Taiwan first Category 5 cable Verification from ETL, and stand the leader of LAN cable manufacturer in Taiwan. |
| 1996 | Acquire the ISO 9002 quality Registration by UL and IECQ. |
| 1997 | Get the Category 5 STP patch cable Verification from ETL. |
| 1999 | Prove to be the first in Taiwan and the second in the world, who earns the Enhanced Category 5e Verification from ETL on March. |
| 2000 | Invest in and begin providing networking accessory. |
| 2001 | Establish the Factory in Dongguan, China. |
| 2002 | Step into Category 6 products. |
| 2007 | Step into Augmented Category 6 products. |
| 2011 | Start to develop Category 7 products. |
| 2013 | Develop 28AWG products. |
| 2013 | Celebrate Cable-Master 30th Anniversary. |
| 2015 | Expand the production line for drain wire. |
| 2016 | Get the certificate of compliance for CM, CMX, CMX Outdoor LP 0.5A. |
| 2017 | Acquire the certificate of registration for ISO 14001 2015 Environmental management systems. |
| 2017 | Ready for the new Construction Products Regulation (CPR) in EU market. |